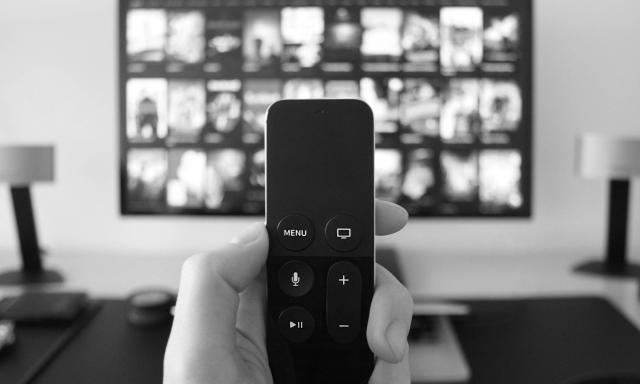 Ad-Free or Ad-Full? Streaming and the Media Diet Dilemma
Before the advent of streaming services, television advertisers could purchase timeslots and be fairly certain — barring too much channel surfing — that their ads would play for their target audiences watching at home.
Now, as many popular streaming services have subscription plans with different levels of advertising or no ads at all, advertisers run the risk of paying for a spot that will never reach a large chunk of their intended audience. This presents a new dilemma for advertisers debating the most effective way to spend their budgets and reach those they actually want to reach.
It is also a dilemma for streaming services for which advertising is seen as a potentially stable revenue source. Netflix, for example, launched tiered subscription services in November, allowing users to pay $6.99 per month for a "basic with ads" plan, supplementing its pricier ad-free plans. The new ad-supported plan is likely meant to stabilize Netflix's stock price, which dropped significantly in 2022, when the streaming giant suffered its first subscriber losses in a decade.
Darden Professor Anthony Palomba explores these dilemmas in a pending paper with the Journal of Advertising Research. The paper, which Palomba co-authored with Vijay Viswanathan and Judy Franks of the Northwestern Medill School of Journalism, Media, Integrated Marketing Communications, explores how ad-free and tiered subscription models are reshaping the media landscape and outlines seven new "consumer clusters" that advertisers could target.
The Advertisement Attention Span Supply
"This is a unique paper, in which we're trying to figure out what the advertisement attention supply is," Palomba said. "Ads have previously been ubiquitous, which was really helpful for the advertising industry, but those days are gone. These days, there's a subset of people who are willfully paying not to be bothered with ads, which is terrifying for advertisers. They need to know who their customers are and how they can talk to them."
Palomba and his co-authors cite Spotify as an illustrative example. Approximately 43 percent of Spotify's user base pays for its ad-free subscription model, meaning that advertisers cannot reach nearly half of the users they want to target. So, where can they be reached? Do they use Netflix? Hulu? Other services? Or are they just plain unreachable on streaming?
"Advertisers need to know where audiences' attention spans are allocated and available to them," Palomba said.
7 Consumer Clusters and Their Media Diets
That is where the research comes in. Palomba and his co-authors asked survey respondents for a detailed description of their "media diet" — the media that they consume each day. Armed with those results, they classified a framework of seven key "consumer clusters."
In Transition: A middle-aged to older group gradually moving from cable models to streaming services but still taking in a lot of ad-supported content.
Everything but Online: An older group consuming media through more traditional services, such as cable television.
Social Streamers: A group that skews younger and primarily takes in information through social media and streaming, some paying for ad-free services, others accepting ads.
All Things Free: A younger group motivated by avoiding subscription fees, still taking in ads.
All Things Social: A group influenced mostly by social media, more open to paid social advertising.
Out of Reach: A younger group that tends to pay for ad-free services, making them out-of-reach for advertisers.
Cable Stalwarts: A group still committed to paying for cable and who take in most of their advertisements that way.
The largest chunk of consumers paying for ad-free services were driven by Netflix and Disney+, the researchers found, though that could change as Netflix launches its new ad-supported model.
Respondents in all clusters indicated the factors that most motivated them to shell out cash for media: The top reasons were to access content they loved (the most common) and to satisfy the diverse needs of their household.
Quality Content Wins
"Quality content still wins," Palomba said. The hit show Yellowstone on Paramount+ is a good example, he noted. Paramount+ was a lesser-known service, but people began flocking to it as Yellowstone grew in popularity.
Desirable content is one reason that streaming services are spending big bucks on original series, hoping for the next big hit that will turn consumers' fickle attention their way. This is another vein of Palomba's research — how original content can affect a streaming service's brand, and how the industry and advertisers can build niches that work for them.
Meanwhile, chasing that consumer attention is driving both instability and consolidation in the industry, as a wide variety of streaming and cable services compete for consumers and ad dollars while trying to build a sustainable, long-term business.
"It is a bit of a carousel of chaos, as consumers can subscribe, cancel and jump from one service to the next, chasing their favorite shows," Palomba said. "That task switching makes it difficult to have a stable business model and to reliably have a stable of consumers to advertise to each day." 
What Consumers and Investors Want
There's not enough data just yet to understand just how profitable ad-supported tier services are against ad-free tier services. Netflix has predicted that its ad-supported tier service could generate nearly $4.6 billion by 2026. However, the rise of the FAST (free ad-supported streaming TV) channels, such as Peacock and The Roku Channel, have demonstrated that these services are wildly popular among cord-cutters, suggesting that they may be interested in viewing advertisements so long as they are able to browse on the channel itself. Consumers are interested in having more agency over their selection times.
Ultimately, media and entertainment firms are weighed down with debt from entering into pricy licensing or purchasing agreements for intellectual property. The advent of subscription video on demand (SVOD) services tested the boundaries of these practices, as executives bought into producing reams of content to stay competitive among consumers. However, consumers were never outfitted or able to maintain awareness of the endless content available to them.
Initially, it seemed as though large content libraries served to whet the appetite of Wall Street investors who were eager to invest in SVOD services. They also were a point of pride for SVOD executives in the race to acquire content to beat out competitors. However, SVOD consumer churn rates quickly demonstrated that consumers weren't willing to possess one SVOD "curated digital locker" in perpetuity, and they learned to seamlessly switch across SVOD providers for new content or series. This has engendered a new period of cost cutting and focusing on producing less but better content.
Ad-supported tiers are necessary for investors, and as some cable channels fold, those investors need to have confidence that large SVOD players will remain in the industry. Advertising revenue may be steadier than streaming service subscriptions, which may vacillate with consumer churn. This also begs the question: How might the new landscape impact advertisement revenue with ad-supported tier services?
More from
Marketing & Sales