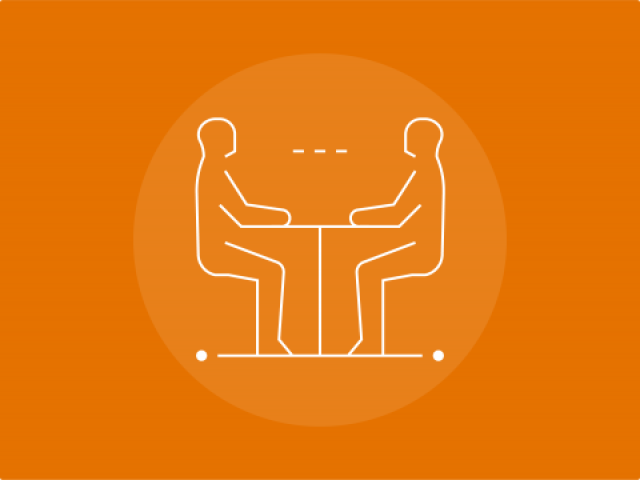 Don't Fly by the Seat of Your Pants: The Good Way to Deliver Bad News
United Airlines had failed, and everyone knew it. The only question was how the firm would address the issue and whether the executives and managers could soften the blow.
The airline had oversold a flight and attempted to lure passengers to another option with a financial incentive. When not enough passengers agreed to the change, the crew insisted that some leave the flight immediately. Physician Dr. David Dao was among them. He refused, saying he had to see patients the following morning.1
Another passenger recorded on a smartphone the harrowing scene that followed. Several police officers the United crew had called into the cabin forcibly removed Dao. In the process, his nose was bloodied, his glasses were struck from his face, and it appeared that he was knocked unconscious. The video spread rapidly across the internet.
United CEO Oscar Munoz attempted to justify Dao's violent removal the following morning. He said the crew was simply "reaccommodating the customers" and even commended their actions.
Two days later, Munoz took the opposite tack, apologizing for the incident and promising that United would never handle oversold flights in the same way again.2
Munoz and United had been faced with bad news to deliver to the world, and they had delivered it poorly.
"One of the missteps in the United case is easy to point to," says Tim Beecher, who founded Trident Communications in 2019 after a more than 30-year career in corporate, crisis and financial communications with FleishmanHillard. "The organization did not provide the CEO with an adequate fact base with which to respond."3
Communicate Bad News With the 4 Rs
Developing a competent leadership presence requires individuals to know how to deliver bad news to employees and outside stakeholders. Whether an organization is responding to a complaint, communicating about a crisis situation, or notifying employees about a change in company policies or downsizing, its executives and managers must focus on three goals — convey the news, gain acceptance and maintain goodwill. Throughout the process, communicators must attempt to craft a positive image for their organization and make the audience feel they have been taken seriously.
Regardless of a situation's severity, Beecher counsels clients in a crisis to follow the four Rs.
Accept responsibility.
Express regret. "Regret means offering some empathetic response that you feel bad about what has happened, but it is not so much an apology. The lawyers are going to come in and say, 'an apology is going to get us in legal trouble.'"
Restore what has been lost.
Commit to reform whatever policy, practice or program led to the crisis.
Looking Inward
John Alderman, vice president of communications and public affairs for Colonial Pipeline Company and a former director of executive and internal communications for Equifax, says the key to responding to a crisis, particularly in terms of internal communications, is "maximum disclosure, minimum delay," even — or especially — when it's uncomfortable.4
Alderman emphasizes the need to equip all leaders to talk to their teams, allowing them to communicate effectively down the line. Everyone in a supervisory role must understand the crisis situation so they can process it and communicate the core information effectively and confidently to their personnel.
"What you are trying to overcome internally is a trust deficit, especially when the news is that you have done something poorly that you had taken pride in doing well," Alderman says.
The communications department should make guidance documents and prospective questions and answers available to anyone who needs to communicate the firm's approach. The organization must build a "web of supporting speakers — not just the CEO," Alderman says. "This helps with what turns out to be a good flow for strategic communication: inform, confirm, exemplify."
Susan Ashford of the Stephen M. Ross School of Business and James Detert of the University of Virginia Darden School of Business suggest a similar strategy when discussing change management in their Harvard Business Review piece, "Get the Boss to Buy In."5
"Organizations don't prosper unless managers in the middle ranks … identify and promote the need for change," the authors say. "People at that level gather valuable intelligence from direct contact with customers, suppliers and colleagues."
The Delivery Itself
Alderman says what people want "is not an immediate solution but a reasonable expectation of a positive future." As with external communications, the goal is to build trust and confidence by exuding the ability to be both vulnerable and strong. Vulnerability fosters trust; strength builds confidence.
In Chapter 14 of their book Communication for Business and the Professions, Patricia Hayes Andrews and John E. Baird Jr. offer five tips for overcoming the type of communication apprehension common to speakers delivering bad news.6
Remember that you are not alone; most individuals speaking in public experience some kind of anxiety.

Experience and practice can help; almost everyone becomes less anxious the more they speak in public.

Remember that most people in your audience likely will not know you are anxious.

Communication apprehension can actually be an asset to your performance, making you come across as human and genuine; it is only a hindrance if it "is severe or uncontrolled" and keeps you from being able to speak clearly.

Preparation is the best way to limit public-speaking-related anxiety.
Revisiting United
United missed at least one major point early on, according to Beecher. The flight on which the Dao incident occurred was operated by United Express, a network of small regional carriers that complete connecting flights. Beecher says United was correct not to blame the entire incident on United Express, but the company failed to convey to the public and internally the exact nature of its relationship with the smaller carrier operating the flight.
United also failed to adequately prepare for the Dao incident. Instead of relying on de-escalation procedures when the physician refused to leave his seat, the aircrew focused only on what had been communicated to them as their primary mission: completing their flight so the company would experience no further delays. "They were under a great deal of pressure in the cockpit to meet their schedule," Beecher says. "When there is enormous pressure up front, bad things can happen in the cabin. The best way to solve the problem is through training and experience."
The preceding is adapted from Darden Professor June A. West's technical note United Voices: How Organizations Should Deliver Bad News (Darden Business Publishing).
1Lindsey Bever, "Doctor Who Was Dragged, Screaming, From United Airlines Flight Finally Breaks Silence," The Washington Post, 9 April 2019, https://www.washingtonpost.com/transportation/2019/04/09/doctor-who-was-dragged-screaming-united-airlines-flight-finally-breaks-silence/.
2Lucinda Shen, "United Airlines Stock Drops $1.4 Billion After Passenger-Removal Controversy," Fortune, 11 April 2017, https://fortune.com/2017/04/11/united-airlines-stock-drop/.
3All information attributed to Tim Beecher is taken from an interview on 31 March 2022 and is used with permission.
4All information attributed to John Alderman is taken from an interview on 14 April 2022 and is used with permission.
5Susan Ashford and James R. Detert, "Get the Boss to Buy In," Harvard Business Review, January–February 2015, https://hbr.org/2015/01/get-the-boss-to-buy-in.
6Patricia Hayes Andrews and John E. Baird Jr., "Organizing and Delivering the Public Speech," in Communication for Business and the Professions (Long Grove, IL: Waveland Press, 2005).