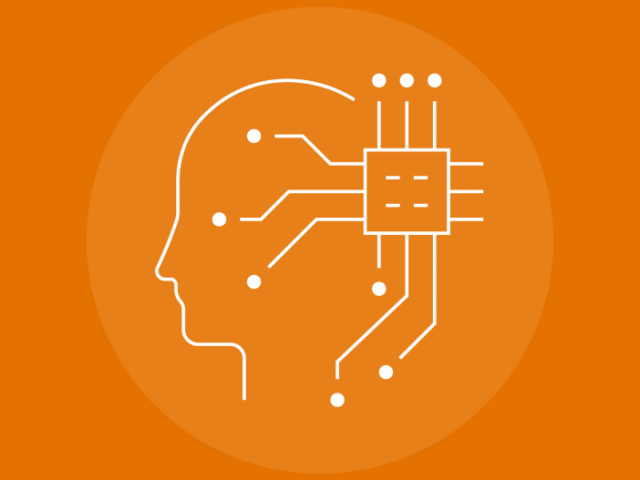 Will You Shape (or Be Shaped By) the Future of AI, Blockchain and the Metaverse?
What place do AI, blockchain and the metaverse hold in the future of business?
And where does one even start to answer such a massive, open question?
Darden Professors Dennie Kim and Tim Laseter have advice for forward-thinking business leaders navigating — and shaping — this future: Separate overinflated expectations from the business cases that will unlock real value.
A generation apart in their academic careers, Kim and Laseter bring different experiences to bear. Kim is a recognized expert researcher applying organizational network analysis in health care, while Laseter is known for his practitioner-focused books and articles on operations strategy. Both share a passion for technologies that shape business strategy and a respect for the past as a guide to the future. 
OVERINFLATED EXPECTATIONS VS. POTENTIALLY ENLIGHTENED BUSINESS CASES
That past is rife with examples of companies, products and ideas that became media darlings only to lose the public's attention span or fail to gain widespread adoption. The well-known Gartner Hype Cycle details these phases of an innovation's lifecycle: Publicity, excitement and failures that accompany the peak may all be followed by a trough of waning interest. But that doesn't necessarily mean the overall technology is just a flash in the pan. Good execution of good ideas is changing what the future looks like.
Looking back, even to the recent past, we can learn from examples of both overinflated expectations and cases that promise — or have already delivered — genuine value and mass adoption.
ARTIFICIAL INTELLIGENCE
An autonomous computer algorithm that can synthesize vast troves of data and complete complex tasks
Overinflated?
In 1955, the term "artificial intelligence" is coined in a workshop proposal prepared by Dartmouth, Harvard, IBM and Bell Labs. In November of 1998, the turn of phrase is featured on the cover of Forbes: "Artificial Intelligence Gets Real."
Enlightened?
Presently, generative AI tools such as OpenAI's ChatGPT and Google Bard are disrupting traditional models of education. Meanwhile, a GitHub survey finds that over 90 percent of software developers use AI to speed coding tasks.
BLOCKCHAIN
A decentralized ledger system that can log millions of transaction events in real time
Overinflated?
In January 2022, Paris Hilton hawks her non-fungible token (NFT) on The Tonight Show. In November of that year, cryptocurrency exchange FTX files for bankruptcy.
Enlightened?
As of July 2023, Ukraine had raised more than $200 million in aid through cryptocurrency contributions, and projects around the world are working to use blockchain and cryptocurrency to enable market participation and economic development in developing communities.
AUGMENTED REALITY (AR) AND VIRTUAL REALITY (VR) HEADSETS
Technology that helps create a mixed reality, visually blending digital images into the user's physical surroundings (AR), or presenting a simulation of an interactive environment (VR)
Overinflated?
In June of 2012, Sergey Brin of Google introduces Google Glass "smart glasses," displaying a live demo of the experience of device-wearing skydivers parachuting to the San Francisco Convention Center at its developer conference.
Enlightened?
In June 2023, Apple, renowned for creating consumer-focused hardware and software, announces a June 2024 release date of its "spatial computing" Vision Pro, a 3D headset controlled by users' eyes and voice as well as hands.
THE METAVERSE
Digital enhancements to the real world, powered by AR and VR
Overinflated?
In October 2021, Facebook founder Mark Zuckerberg announces plans to rename his company "Meta," to highlight its plans to bring the metaverse to life.
Enlightened?
Roblox, a gaming platform created for players to both design and engage in virtual experiences, is founded in 2006. It now attracts over 200 million active monthly users, over half of whom are under 12 years old.
BILLIONS AND TRILLIONS
Major analysts from the tech industry now estimate that the dollar value of these new tools can be measured in the trillions (and counting). McKinsey & Co reports that AI alone could add up to $4.4 trillion every year to global GDP.
But it's easy even for experts to get caught up in the hype. In 2017, strategy guru Michael Porter coauthored a Harvard Business Review article titled "Why Every Organization Needs an Augmented Reality Strategy," which predicted AR spending would hit $60 billion by 2020. The market did grow from $5 billion in 2016 to over $40 billion in 2020, but only a few companies have found it central to their business strategies.
HOW TO PREPARE
So how do business leaders prepare for what's ahead if they haven't discovered the potential of what's already here?
Kim and Laseter are blunt about the fact that perspectives will not be shaped by abstract lectures and ambitious ideals, but by stepping into this new digital world and taking a good, long look at what is around them.
The process of doing so is straightforward and practical: By strapping on a VR headset. By setting up a blockchain wallet and making transactions. By writing prompts to guide an AI program. Firsthand experience is a crash course in advanced, up-to-the-minute digital literacy. Only then will leaders be armed with the knowledge to think about what's possible for their businesses — and, hopefully, some low-cost experiments to test hypotheses.
Ultimately, it is up to business leaders to decide if they want their stance to be active or passive. But ignoring these digital assets altogether will not be an option. These new tools will give them the power to shape — or be shaped by — this trillion-dollar digital asset landscape.
Laseter points out that he is a technology skeptic in the near term but an optimist over the long term. Development of new technologies requires entrepreneurial investment, and successful companies will make their founders rich.
But adopting technologies as an existing company requires a different mindset. Know what is in the works, but don't bet the whole business unless the technology is likely to fundamentally disrupt your business. Blockbuster and Borders are classic examples of organizations that failed to understand the threat of new technology. 
Kim is also optimistic, especially about the potential for new business models and approaches to shared value creation: Blockchain technology bolsters supply chains and provides greater transparency and security in tracking (and monitoring) essentials like food and pharmaceuticals. Public blockchains and cryptocurrency enable people to send digital assets in a fast, secure and cost-effective manner. Web3 and these other digital tools have thrust ideas of decentralization, disintermediation and community into the public discourse, and regulation and policy positions on digital assets are major campaign issues in the upcoming U.S. elections.
New technology can not only create opportunities for new businesses and enhance our capabilities, but also catalyze cultural and ideological shifts, which all amounts to an immense opportunity for technology and business to do good.
Professors Tim Laseter and Dennie Kim explore the digital asset landscape ahead — and help business leaders discover the keys to unlocking its value — in the program Unlocking Value of AI, Blockchain and Digital Assets, delivered by Darden Executive Education & Lifelong Learning.
More from
Operations & Technology