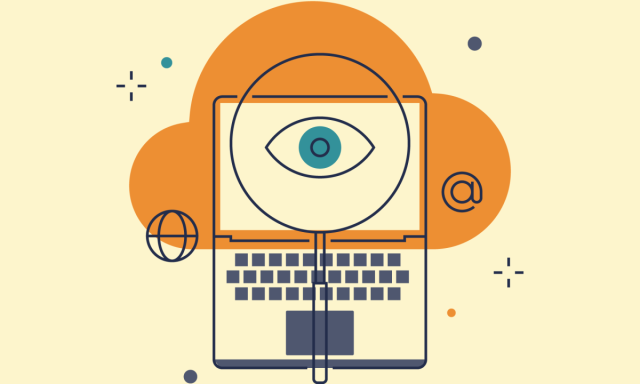 5 Ways Digital Technology Is Redefining Competitive Dynamics
Digital technologies, once simply considered tools for efficiency and convenience, have emerged as the driving force behind a paradigm shift in competition across industries. From retail to health care to manufacturing to finance, digitalization is reshaping traditional business models.
At the heart of this revolution lies the convergence of transformative technologies. The proliferation of mobile devices, cloud computing, data analytics, artificial intelligence and the Internet of Things are enabling the creation of new value propositions. 
In an effort to chart a course through this transformation, Darden Professor Michael Lenox, author of Strategy in the Digital Age, offers five significant ways that digital technologies are fundamentally changing the basis of competition in many industries. 
REDEFINING CUSTOMER VALUE PROPOSITION
Previously, companies would engage with customers in sporadic transactions; a customer would visit a retail store in person to make a purchase. The focus was primarily on completing that one transaction, rather than forging an ongoing relationship. 
But Lenox observes that the advent of digital technology has led to continuous interactions through various channels such as websites, mobile apps, social media platforms and email. These channels allow for real-time interactions, feedback and data collection, enabling companies to understand their customers better and deliver more personalized experiences.  
Take Spotify and Netflix, which leverage user data to offer personalized recommendations for uninterrupted entertainment. Lenox said that this constant connectivity with customers enables companies to enhance existing offerings or develop innovative value-added services: "It opens up new avenues for engagement and selling."  
CREATING OPERATIONAL EFFICIENCIES
By leveraging digital technologies, organizations can optimize their operations, improve efficiency and reduce costs. Lenox points to the significance of automating repetitive and manual tasks, reducing the need for human involvement, and enabling employees to concentrate on more strategic tasks. "Consider the impact of generative AI, which is allowing people to work more efficiently and be more productive, which has cost savings for the organization," he explained. 
Lenox emphasizes the ethical considerations that organizations must acknowledge, including the potential displacement of jobs. "It is right to be concerned that certain jobs will either disappear or not need as many people doing them," he says. "But this technology can also generate new types of jobs. So it remains to be seen if this will lead to a jobless future — or a productivity revolution."
ALTERNATIVE BUSINESS MODELS
The emergence of digital technologies is giving rise to various innovative business models that organizations can leverage. A prime illustration is the adoption of software-as-a-service models, through which customers can subscribe to software applications via the internet, eliminating the need for individual installations on computers or servers. Again, Lenox points out the potential transformation from "a transactional product exchange into a lasting engagement and recurring revenue stream."
Digital technology is also disrupting established business models, including advertising. Companies like Meta (via Facebook) and Google, whose innovative models have reshaped the advertising landscape, leverage vast amounts of user data to enable highly targeted and personalized advertising campaigns. 
PLATFORM ECOSYSTEMS
With the arrival of digital technologies and the internet, platform business models have proliferated, serving as intermediaries by connecting participants and enabling exchanges in a digital ecosystem. Prominent platform businesses like Amazon, Uber and Airbnb have all transformed the exchange of goods, services and information, opening up fresh avenues for value generation in the digital economy. 
Lenox cautions that successful platforms can gain a dominant market position and create barriers for competitors. Some firms may fight to develop a dominant platform in order to reap the benefits of network economics, a service's value increasing the more people use it. Other firms may find that the best strategy may be to rethink how and where they compete, working with platforms, carving out their own distinctive competitive positions.
DECONSTRUCTING THE VALUE CHAIN
Digital technology is creating avenues for emerging players to dismantle the traditional value chain. "Look at fintech with all these up-and-coming firms aiming to challenge specific aspects of traditional banking, rather than competing with banks as a whole," says Lenox.  
One notable area of disruption is in payments; innovative startups are introducing contactless payment systems and digital currencies, streamlining transactions and reducing reliance on cash or conventional card-based payments. 
Lenox advises incumbents to assess their competitive positioning and adjust their strategies if necessary. He cites Qualcomm as an illustration. The company faced challenges in competing with industry players like Nokia or Motorola in manufacturing mobile phones, so it shifted its focus to designing semiconductors and licensing its technology to others.  
"Qualcomm moved upstream in the value chain," Lenox explains. "The key lesson is for organizations to step back and identify areas where they are well-positioned, as this may allow them to pursue different parts of the value chain."
More from
Operations & Technology